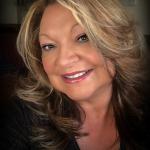 Office Manager / Assistant Project manager
With over 30 years' management experience in Managing, Delegation, Supervision, Developing, Document Preparation, Tracking Budget Expenses Document Preparation.
Pam efficiency by planning and implementing the office operations and procedures;  controlling correspondence; designing filing systems; assigning and monitoring clerical functions and analyzing special reports; summarizing information; monitoring expenses;  establishing standards and procedures and making necessary adjustments as needed.  Pam's personality and communication skill makes her a valuable asset to Bentley & Company Inc.