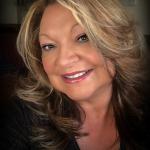 Chief Financial Officer
With over 35 years' management and accounting experience in Managing, Delegation, Supervision, Developing, Document Preparation, Tracking Budget Expenses, Overseeing the preparation of financial reporting.
Pam is efficient by planning and implementing the CFO operations and procedures;  controlling correspondence; designing systems; assigning and monitoring financial functions and analyzing special reports; summarizing information; monitoring expenses;  establishing standards and procedures and making necessary adjustments as needed.  Pam's personality and communication skills make her a valuable asset to Bentley & Company Inc.